S.C. Trident Servicii și Mentenanță S.A is a company with full Romanian capital, established in 2004, which develops and integrates state-of-the-art solutions in the field of maritime and road transport, ensuring, at the same time high-quality maintenance for the implemented systems.
Our company has the expertise, certifications and security clearances required to carry out complex projects, including BOT (Built Operate Transfer), which generate very important benefits for our clients:
compliance with the European and national legislation in force 
mitigating physical and cyber security risks
streamline internal processes and costs
facilitating secure communication of information with the target clients
increasing the mobility and satisfaction of own clients
increasing the attractiveness for clients / partners
developing and increasing competitiveness
For over 15 years, S.C. Trident Servicii și Mentenanță S.A has been providing security solutions and IT services customized to the activities carried out in Constanta Port:
We designed, implemented, financed and successfully operated the integrated perimeter security system, which ensures rigorous control of the access areas.
We designed and delivered the turnkey monitoring system, operated by CN APMC SA (currently the system is being extended to the entire area of ​​Constanta Port).
We are the main provider of IT, internet, data communications, radio and networking solutions for the Port.
Since 2019 Trident Servicii și Mentenanță has become a member of Constanta Port Business Association Employers Organization.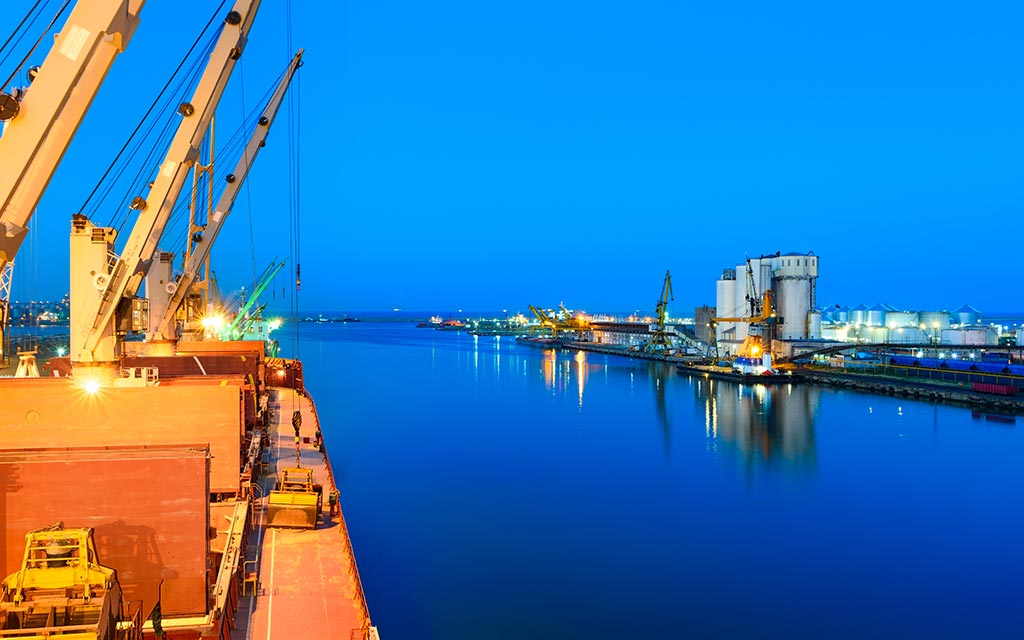 Our company is a top integrator in the field of physical security solutions, information technology and communications, installing both proprietary equipment and solutions, as well as components made by our partners, world-renowned manufacturers.
We attach great importance to research and development, allocating significant resources for the development of customized solutions according to the clients' needs and peculiarities, which provide us with competitive advantages on the markets we approach.
We have the skills and competences to implement the entire cycle of a project, within the contractual terms and in compliance with the allocated budget, going through all the stages necessary to carry out the works in the best conditions and at the highest quality standards:
Planning – careful analysis of the client's needs in order to present the optimal solution
Project management – ​​organization and control of resources in order to successfully implement the project
Procurement – ​​the equipment and hardware components are procured at the right price
Configuration – providing ready-to-deploy hardware solutions
Installation – hardware and software installation and integration on existing/created infrastructure
Testing – verifying the working status of solutions so they meet the highest quality standards and the client's requirements
Training – Ongoing training and technical support for end users
Service and maintenance