Trident Servicii si Mentenanta participates in the Smart Energy Exhibition, organized by the Constanta Chamber of Commerce, Industry, Navigation and Agriculture between May 25 – 28, 2023. For its second edition, the event aims to be the ideal platform for companies that can promote their products, technologies or services, especially in the field of smart energy or related.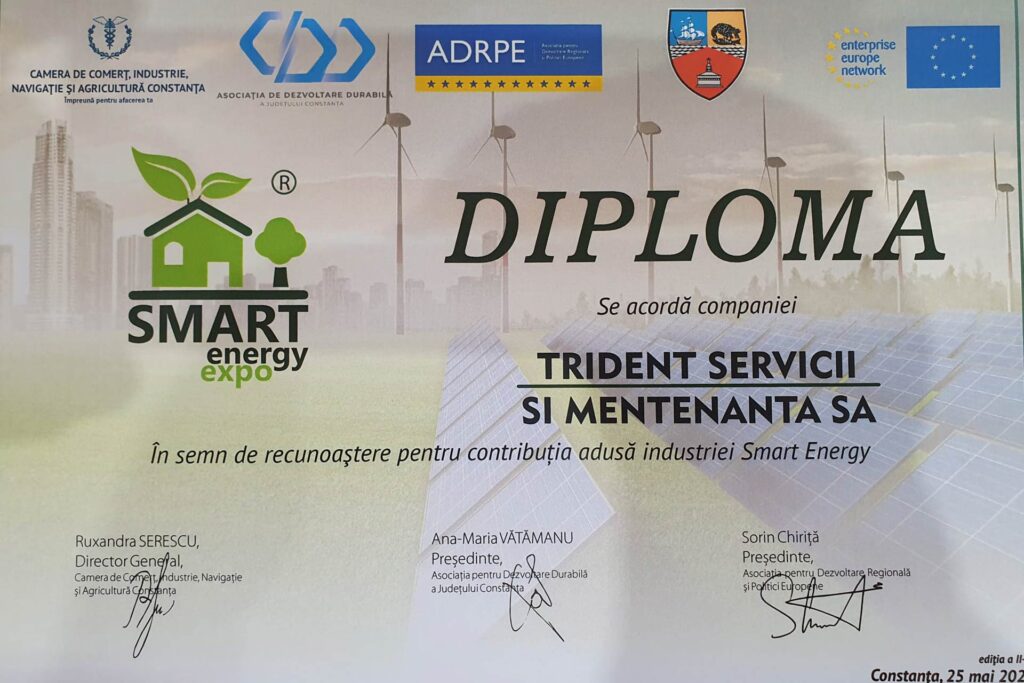 Trident SM develops and provides innovative services and solutions that directly contribute to the sustainable evolution of its clients' activities by reducing costs and the carbon footprint and increasing the resilience of installed systems. The solutions provided support the digital transformation of organizations, through the use of cloud-based technologies, the Internet of Things (IoT), data analysis and video analysis, and provide large-scale connectivity of installed systems regardless of the organization's field of activity.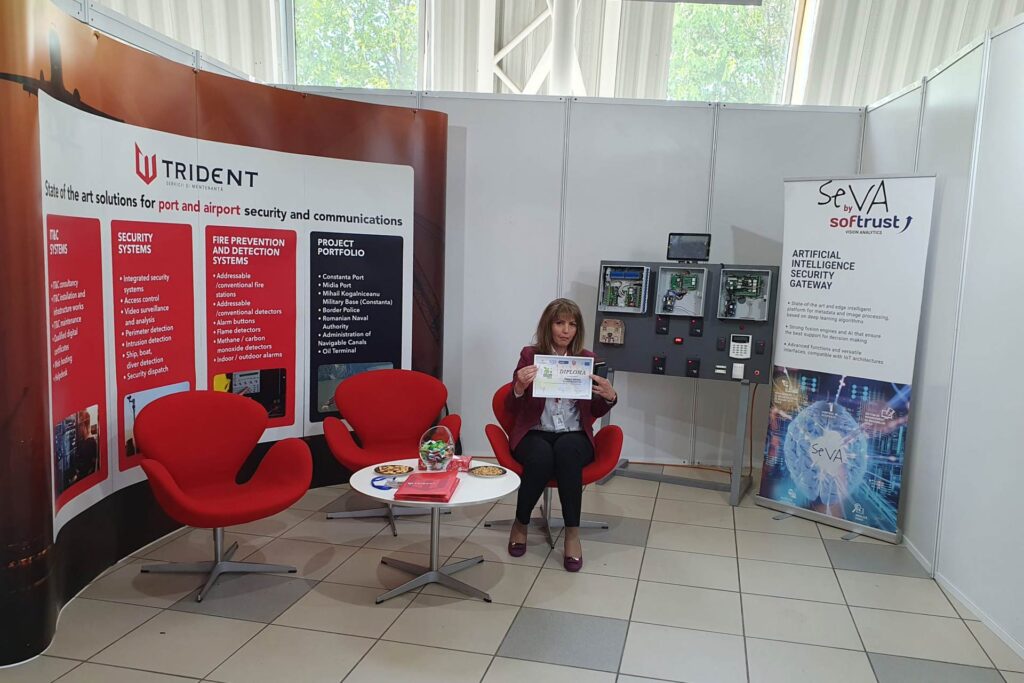 Among the clients who benefit from the solutions developed by Trident SM are Maritime Ports Administration S.A., National Road Infrastructure Administration Company (CNAIR), Navigable Canal Administration, Romanian Naval Authority, Mihail Kogălniceanu International Airport Constanta, Oil Terminal, Constanta South Container Terminal (CSCT).